SOCORRO ISLAND, MEXICO
This island located in southern Cabo San Lucas is known as the "little Galapagos" of Mexico. The ocean surrounding it is full of enormous, impressive marine creatures. Coming here, scuba divers can see giant Manta rays, humpback whales, hammerhead sharks, dolphins … Only accessible by boat, this place is considered one of the most experienced scuba diving places for divers because of the strong currents, stimulating the desire to conquer professional divers.
BIANCA C, GRENADA
The Bianca C cruise ship is known as the "Titanic of the Caribbean". It sank in 1961 and only 2 of the 700 survivors were alive. You can dive along the rest to its 183 m long. With a depth of nearly 52 m, this is considered an interesting diving site for professional divers. After exploring this long oceanic shipwreck, swim through the Whibbles Reef to see even more marine life.
GUADALUPE ISLAND, MEXICO
Many people flock to Guadalupe Island on the western coast of Baja California for only one reason: they want to experience the thrills of diving with giant white sharks. Similar to the famous 47 Meters Down shark movie, you will be guided into a large iron cage by the guides and dropped into the water about 9 m below the sea floor, the height at which sharks often gather. After smelling the blood of the prey being dropped, you and the outer iron cage will be surrounded by 5 to 6 fierce white sharks at the same time.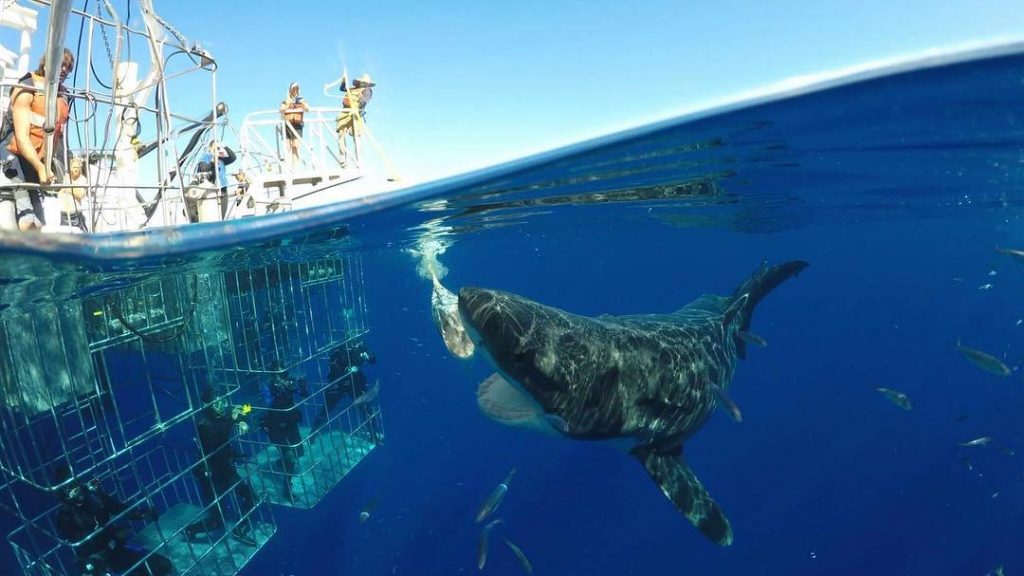 THE GREAT BARRIER REEF & THE YONGALA, AUSTRALIA
The best diving spots always have brilliant coral reefs. The Great Barrier Reef is one of them. Located off the coast of Queensland, it offers a variety of scuba diving experiences. Snorkel around the Bend and bend over Osprey Reef, where many Manta rays appear or swim through Lighthouse Bommi for a chance to catch the Minke whale. Besides, many explorers have discovered an interesting new stop in this sea, which is S.S Yongala shipwreck located near Townsville in Australia. This shipwreck sank to the bottom due to a tropical storm while carrying 124 passengers in 1911 and was discovered in 1950. With strong currents, this place is suitable for more professional divers.